The Flex Master General Editorial Team
Sam Corbin, M.A.
Sam is the founder and a lead reviewer here at Flexmastergeneral.com. He is passionate about fitness and weight loss, and enjoys reviewing products that he uses as part of his fitness routine.
He has been a long timer user of Bowflex and other fitness equipment, and is happy to share his experience so you can make an intelligent, informed decision before making a purchase.
When Sam isn't busy working, he enjoys spending time with his wife and two daughters. Most of their free time is spent in the great outdoors.
Together they enjoy time on the ski hill, in the mountains, or on the water.
Sam also enjoys golfing, fishing, and watching sports.
Marisa Corbin, Pharm.D.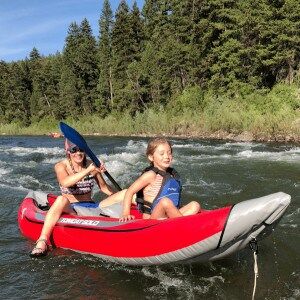 Marisa has been an avid runner for more than two decades. She mostly just runs for fun, but also enter several races every year.
In addition to running, so is also passionate about health and physical fitness, and maintains a regular workout routine in addition to just running.
She has a lot of experience with treadmills, elliptical, home gyms, and various fitness equipment, and loves sharing this knowledge as a contributor to Flexmastergeneral.com.
When she's not busy blogging or working out, Marsia enjoys spending time with her husband, Sam, and their two daughters.
They can often be found together floating the river in the summer, hiking in the mountains in the fall, and downhill or cross-country skiing in the winter months.
In addition to her work here, Marisa has a doctoral degree and works full time as a medical professional, where she stays up to date on the latest health and nutritional trends.
She currently resides in the great Northwest with her family.
If you have any questions, please visit our contact page. Thanks!