Last Updated on May 24, 2020 by Sam Corbin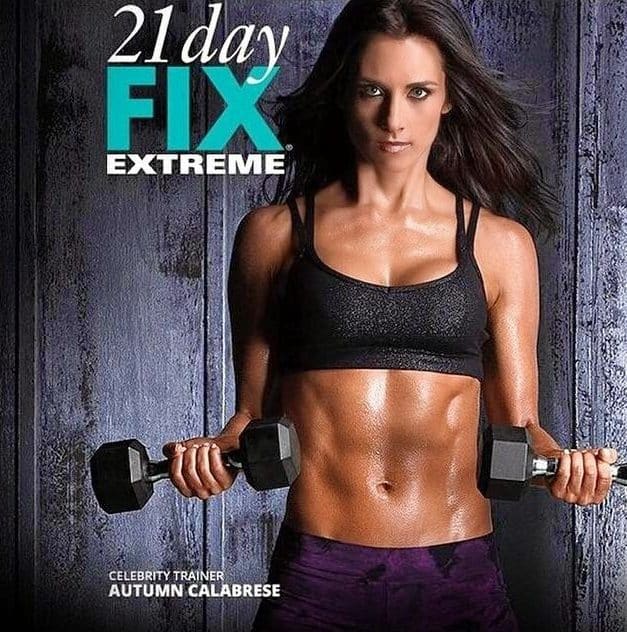 Autumn Calabrese is a celebrity trainer, best-selling author, cooking show host and mother to her young son Dominic. She's also a member of the Beachbody community of personal trainers.
Early Life
Autumn was born and raised in Cleveland, Ohio, and dreamed of the day she would move out West. As a teenager, she struggled with her weight. She began her athletic passion at the age of 14, as a dance student at a small liberal arts school. Unfortunately, her dreams of a dance career were dashed after a back injury.
Professional Life
Instead of dwelling on this challenge, this petite Italian girl channeled her passion into fitness, taking home multiple top-10 titles at national bikini competitions. She worked hard to earn her trainer certifications from the American Fitness Professionals & Associates (AFPA) and the National Academy of Sports Medicine (NASM), and lived paycheck to paycheck as she built her business with the dream of becoming a renown fitness mogul.
What has made her so popular with her clients is a passion for helping people. Her approach to training was to motivate and inspire people to achieve their goals, and she became personally invested in each and every client's success.
Life as a Beachbody Trainer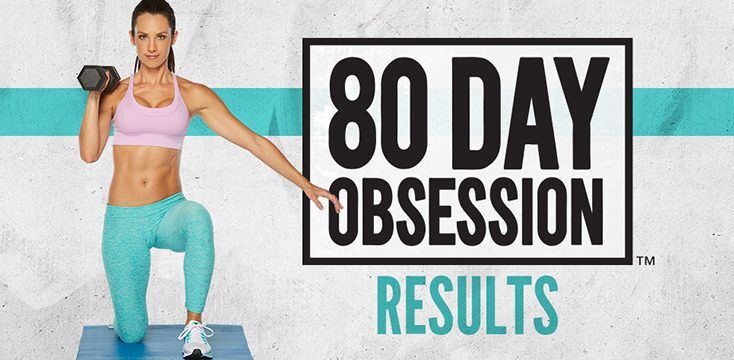 When Autumn debuted her incredible 21 Day Fix program and its successor, the 21 Day Fix Extreme, they both became popular workouts that produced outstanding results. She moved on to revolutionizing the Beachbody fitness model with her uncomplicated approach to portion control that clients found to be very achievable.
She wasn't satisfied to stop there. She pioneered The Master's Hammer and Chisel program alongside bodybuilder Sagi Kalev to help people created the sculpted physique they've always dreamed of.
The dance training of her youth, however, was never forgotten, and she drew on that talent and experience to create Country Heat!, a simple dance fitness program that provides a cardio workout that anyone can do.
Incorporating her passion for healthy delicious food, she wrote FIXATE, her best-selling cookbook full of easy, delectable recipes served up in perfect portions that make weight loss, weight management, and better health simpler to achieve.
FIXATE offers tips on how to prepare your meals fast or upgrade leftovers to make sure that readers would have healthy delicious dinners even on the busiest days of your week. The cookbook even includes recipes for people who follow vegan, vegetarian, paleo, and gluten-free lifestyles.
She advocates an approach that focuses on progress, not perfection, through a "back to basics" mindset that includes eating clean with fresh, whole ingredients, and meals served in proper portion sizes.
Following the success of FIXATE, which sold over 350,000 copies, she teamed up with her brother, Chef Bobby Calabrese, to produce a cooking show based on that popular book, which streams exclusively on Beachbody On Demand.
Autumn Launches the 80 Day Obsession
Autumn recently launched a brand-new program to her Beachbody line of prodcuts – the 80 Day Obsession. The fast-paced and effective workout quickly rose to the top of everyone's "must-have" lists for the year, and has been gaining a ton of buzz on the internet, even before it officially debuted!
More than Just Beachbody
Never one to rest, this thirty-six-seven-old go-getter has moved onto her next goal as a "holistic health coach," which she accomplished when she completed her certification through the Institute of Integrative Nutrition.
With an astounding 188,000+ subscribers on her personal YouTube channel, Autumn's videos offer viewers tips on motivation, fitness, healthy recipes, inspiring success stories, and more. One viewer favorite, a video titled "21 Day Fitness Containers: Calorie Free Modifications" has garnered over 300,000 views.
She has also appeared on the TV show Home & Family as well as Brooke Burke's Modern Mom website. Her programs have been featured on Dr. Oz, Queen Latifa, Muscle & Fitness, Popsugar, the Hallmark Channel, KTLA 5, and Shape, Ok! USA.
Just like the Rest of Us
Although her petite figure might have fans believing otherwise, she's not all that different from her clients. In fact, she says she still struggles with cravings, juggles her responsibilities as a working mom with a tight schedule, and has mornings when she just doesn't feel like working out. On a typical day, she gets up early at 6 A.M., and starts her day with two shots of espresso blended with a little coconut oil, four drops of liquid stevia, and a little cinnamon.
After making her son's breakfast, she enjoys her own, usually eating two eggs scrambled with kale and herbs and a little oatmeal with banana, a dab of almond butter and cinnamon.
She'll usually get her son dressed and off to school, then answer emails and social media posts and return phone calls before doing one of her own workouts, like The Master's Hammer and Chisel: Total Body Chisel. And all this happens before 10:30 A.M.!
She likes to eat every three hours, choosing a meal like kale and spinach salad with blueberries for lunch, or quinoa with salmon and Brussels sprouts. After picking her son up from school, she'll attend to more business, such as a conference call about a new Beachbody product or a meeting regarding one of her workout videos. Then she might answer more emails.
After dinner with Dominic at around 6:45 P.M., this single mom (she's divorced from her restaurant manager ex-husband) will spend time with her son, then turn in by about 10:00 P.M. to make sure she gets plenty of sleep.
Final Thoughts
Autumn's goal as an expert in health and fitness has always been to inspire people to have fun and make lasting changes that will serve them for the rest of their lives. There's no doubt that through her books, workouts, YouTube videos, and television appearances, that she's making inroads doing just that.
Friday, September 8th 2023 SALE UPDATE: Want to try all of Autumn's best workouts for FREE? BeachBody is currently offering a free trial, but it won't last forever! CLICK HERE to Activate Latest ON DEMAND Deals!