Last Updated on May 27, 2020 by Sam Corbin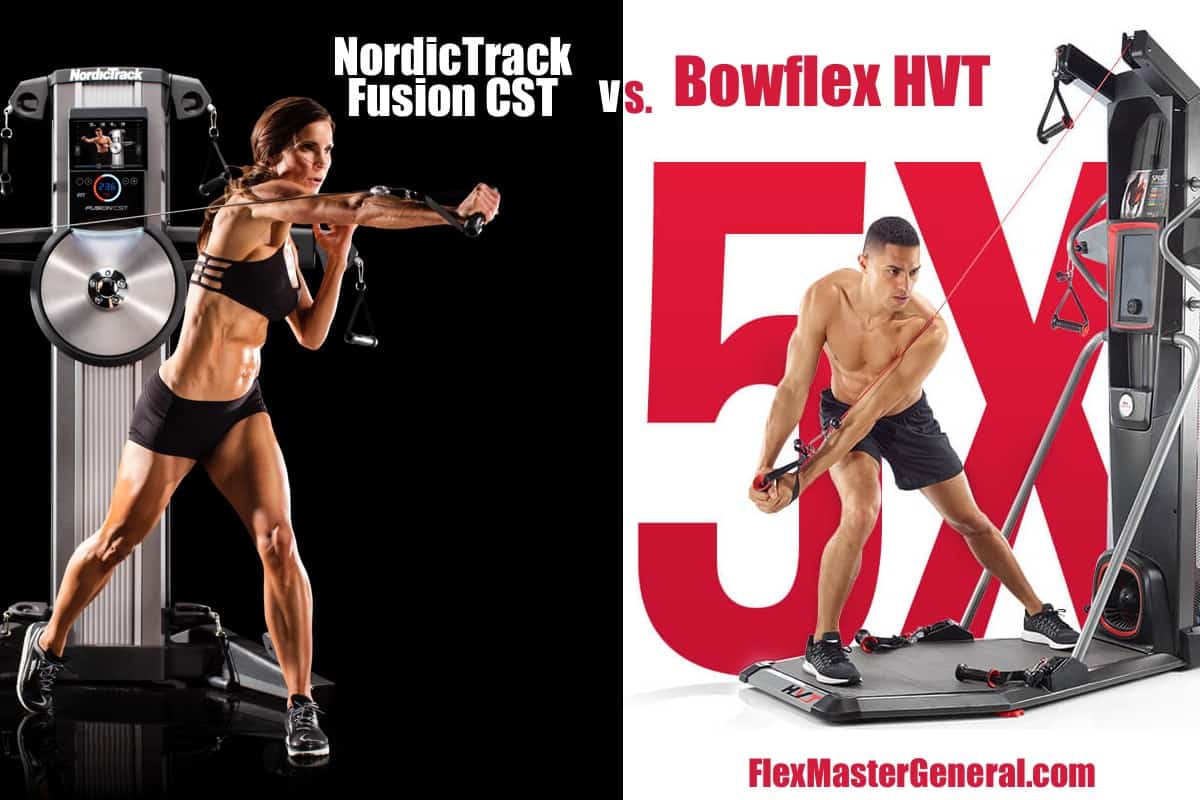 Bowflex HVT vs. Nordictrack Fusion CST? Well, the balance between cardio and strength is hard to reach.
Millions of people spend hours in the gym cranking out separate sessions for each requirement. Instead of wasting time, Bowflex and NordicTrack have come out with machines designed to optimize workouts with a combination of cardio and strength.
This comparison is going to take a look at the Bowflex HVT and NordicTrack Fusion CST to determine which one does it best.
1. Bowflex HVT
The Bowflex HVT or "Hybrid Velocity Training" is a world-class machine designed for combination training (strength + cardio). It aims to deliver a compact set of advantages that make it easier to see long-term results.
This machine is an active solution for those looking to make the most of their HIIT workouts.
How Much Does the HVT Cost?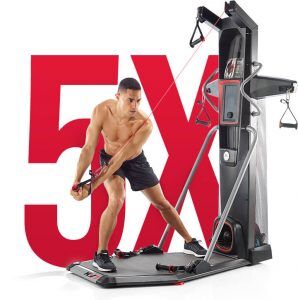 The Bowflex HVT comes in two models (HVT and HVT+). Customers are able to choose the option that best suits their budget and physical needs.
Bowflex is currently running some pretty awesome promotions, so right now is a great time to save.
Key Features
3 Pre-Programmed Workouts (Spring, Builder, Circuit)
Dynamic Coaching Console
Manual Mode (50 Exercises)
Premium Grip Handles (6)
Bluetooth Compatible
Free HVT App (iOS and Android)
Total Power Technology (Dynamic Tracking of Data)
Progressive Fan Resistance
Dimensions: 65.6″ L x 46″ W x 83″ H
Maximum User Weight: 300 lbs
Machine Weight: 182 lbs
Pros
1: Great for Beginners & Advanced Athletes
This is one of the best HIIT workout machines for beginners looking to come to grips with what's going on. Instead of working out in the gym, why not give this a chance? It is power-packed with customizable features and does it all when it comes to the "Total Power Score Technology."
2: Sleek/Compact Design
One of the more striking advantages of this machine would be its sleek design. This will settle nicely into a home gym with its compact look. It is not going to get in the way of anything inside the tight area.
3: Full Workout Guidance
The guidance that is offered with the dynamic coaching console is never a bad thing and is one of the advantages of using Bowflex HVT. This HIIT workout machine is able to deliver a boatload of information in the form of data for users to maximize. Continue to look at the display for this information.
4: Very Low-Impact
Don't want to put a lot of pressure on your joints?
This is a machine that is designed to reduce stress on the joints and is a breeze to use for people of all ages. Change the settings and you will be good to go!
5: Priced Right
The beauty of Bowflex is their ability to create affordable models and that's the case here too. The Bowflex HVT and HVT+ provide multiple options for buyers to choose from and that's ideal.
Cons
1: Assembly Required
There is a small amount of assembly required with the Bowflex HVT. That said, you can pay extra to have a professional put it together for you.
Why You Should Buy an HVT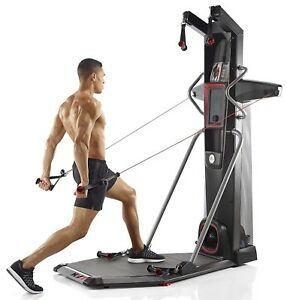 The HVT is one of the best HIIT workout machines on the planet and it has to do with the refined build quality. It is compact, easy to use, and has one of the best pre-programmed workouts.
Users are able to toggle through the workouts and pick out what they want. This is ideal for customizing the workout session and it comes along with the premium grip handles, unique tablet display, and dynamic coaching console.
It can be a lot of fun to use for those who want to make the most of their HIIT workout as soon as they begin.
Sunday, November 12th 2023 SALE UPDATE: As of today, Bowflex is offering some great discounts on the HVT and HVT+, but these deals won't last forever! CLICK HERE to Activate Today's BEST HVT Deals!
2. NordicTrack Fusion CST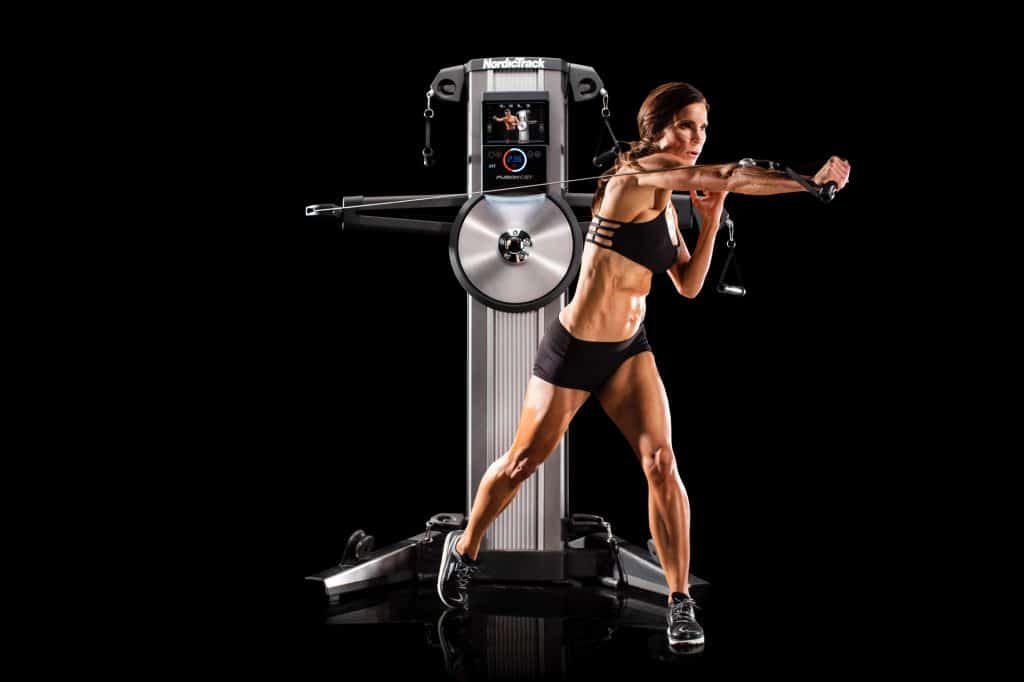 The beauty of cardio and strength is seen in the ability to perform world-class HIIT workouts. The Fusion CST is designed to provide this level of accessibility, quality, and balance for long-term progress.
The machine is a modernized solution to an age-old problem when it comes to staying time-efficient.
How Much Does the Fusion CST Cost?
The Fusion CST comes in at $2,299 and this includes their iFit membership.
Please note, customers are able to sign up for the company's financing plan at 0% APR for 36 months. Feel free to ask about this deal while speaking to a representative at NordicTrack.
Key CST Features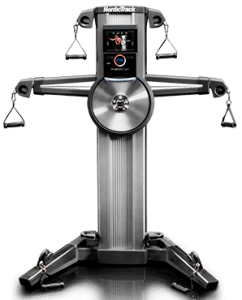 Detailed Heart Rate LED Display
Portal 10i Tablet (10″)
Bluetooth Compatible (Chest Strap)
NordicTrack iFit Membership Compatible
Ergonomic Removable Handles
Silent Magnetic Resistance
Inertia-Enhanced Flywheel
Power Settings (20)
Independent Cable Travel (95″)
Two Ankle Strap Accessories
Precision Cable Ends (6)
Integrated Tablet/Smartphone Holder
Lifetime Frame Warranty
Dimensions: 41.5″ L x 59.4″ W x 73.7″ H
Pros
1: Incredibly Easy to Manage Resistance Settings
The resistance settings are an absolute joy to go through and there are so many of them. You are able to pick out the settings that work with your body and it will cater to your needs immediately.
This is ideal for those who are picky about how they work out.
2: Beautiful Display
The 10″ display is a thing of beauty and is one of the main selling points for this machine and what it has to offer. Those looking to find a machine that looks great and is easy to manage will enjoy the Portal 10i tablet that comes along with the machine.
3: Very Low-Impact
With the magnetic resistance in place, users will not have to fret about their joints. The machine is actively designed to suppress some of the pressure that is put on your joints during a workout session and that's excellent.
It keeps the workout safe and consistent from day one.
4: Space-Saving Design
The design is space conscious and that is a must for anyone with a small home gym. If you are looking to put this in a tight area, you will be able to and it is not going to get in the way of anything.
The machine is easy to store as well!
Cons
1: Short Warranty
Some may say the warranty is far too short and that is not a good thing for those looking to keep their asset safe. With a 1-year warranty, there is a lot of pressure on the user to keep it clean and in good shape, which is not something people want to worry about!
2: Slightly More Expensive
When compared to the Bowflex HVT, this is a sizable investment to make especially with the Bowflex HVT. This is more in line with the HVT+ and that's difficult for some buyers. Not having the ability to choose between models might be a reason to steer away from the Fusion CST.
Why You Should Buy a Fusion CST
The Fusion CST is a unique machine and it does offer a good amount of value for those looking to progress. Whether it's the inertial-controlled flywheel or the iFit membership, the machine brings a lot to the table.
It's a comprehensive solution that is able to make working out a breeze and that's never a bad thing. It has a good list of power settings that are easy to toggle around and optimize as soon as one starts their workout. This control and overall quality are why Fusion CST is an interesting product.
Final Thoughts: HVT or CST?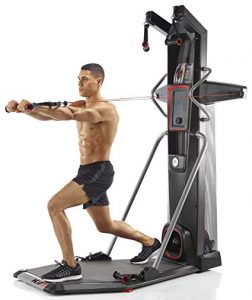 The Bowflex HVT is the ultimate machine for those looking to find the right balance between cardiovascular endurance and natural strength.
While the Fusion CST is a solid choice for a lot of folks, the Bowflex HVT is our preferred choice.
Here's why:
It's More Affordable
Very High-Quality
Syncs with the FREE Bowflex App
Two Models to Choose From
Perfect for Beginners and Advanced Athletes
Get Results in As Little As 18 Minutes per Day
Financing Available
Ready to Put the Bowflex HVT to Work for You?
Learn more and check latest HVT price
Resources