Last Updated on May 28, 2020 by Sam Corbin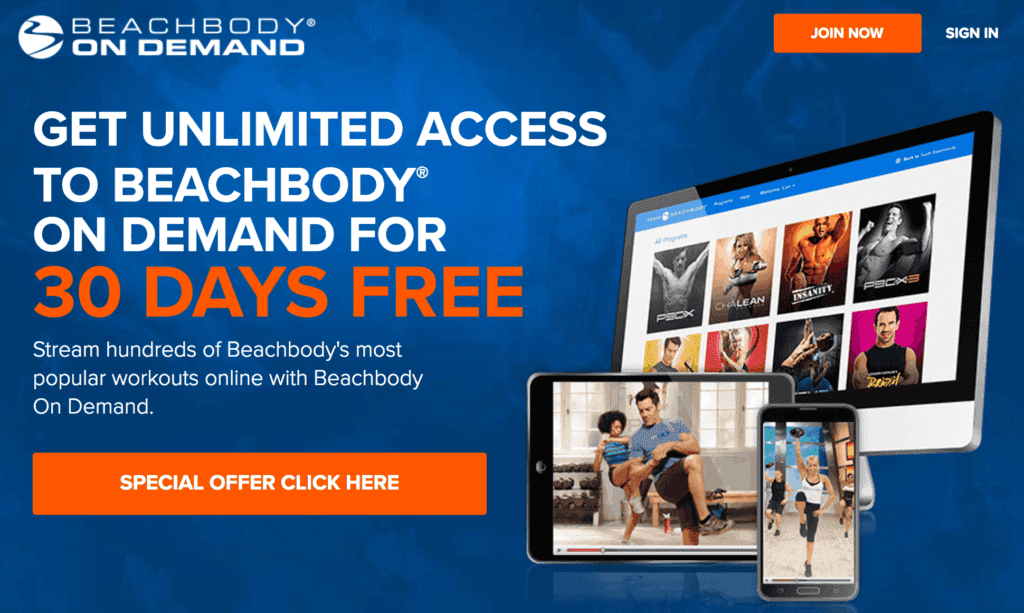 Looking for the best Beachbody free trial promo codes? Well, Beachbody is one of the most well-respected names in fitness, and even though most of their products are pretty reasonably price, not everyone can afford them.
That leaves some searching for ways to try Beach Body workouts for free. There may be some sketchy corners of the internet where you can find bootleg versions of their workouts, but if you're looking for a legit way to try their workouts free of charge, why not go straight to the source?
Beachbody is currently offering a FREE 14-day trial of their popular On Demand service, which is great news for folks who are strapped for cash or just want a chance to try their programs out before committing to the monthly subscription.
You can sign up for their free trial below, but now that we know there is a legit way to use the Beachbody workouts without dropping a large pile of cash, let's take a quick look at what their streaming service offers so you can decide if it's worth trying out:
On Demand Features
We detail pretty much everything you need to know about Beachbody On Demand on our review page, so we'll just go over a few of the basics here.
Full Access to All Beachbody Workouts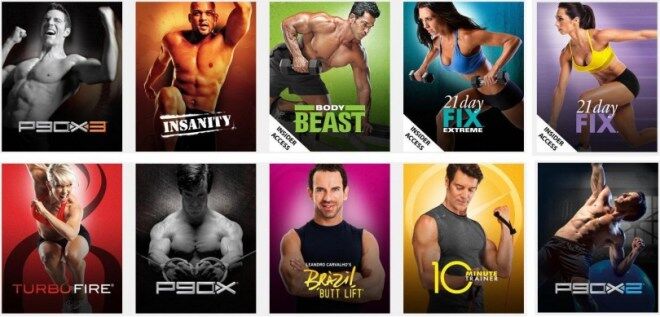 When you sign up for the Beachbody on Demand Free Trial, you will get instant access to all of the Beachbody workouts. This means you can try all of their favorites, and the classics too. This includes blockbuster Beachbody offerings like:
P90x (All 3 Versions)
Insanity
Core de Force
Brazil Butt Lift
PiYo
CIZE
22 Minute Hard Corps
21 Day Fix
T25
TurboFire
Hip Hop Abs
These are just a few of the great workouts you will have access with your free trial, plus, once enrolled you also get access to other great offerings, that are only available to Beachbody members.
Welcome to the Team

With their On Demand service, you also get exclusive access to their Team Beachbody membership. This means you will be able to track your workouts, develop individualized meal plans, and much more.
This helps feel part of the Beachbody family, while also ensuring that you stay on track with your workouts, which is a huge bonus.
Stream on Roku and More
With Beachbody On Demand, you won't be stuck watching your workouts on your iPhone app – it works on a number of different streaming devices and services including Roku, Chormecast, and the Amazon Firestick.
Final Thoughts
Can you really try Beachbody for Free? Yes. Yes, you can. That's great news for those of us who like to try things out before committing any of our hard earned cash.
With the On Demand free trial, you get instant access to all of the Beachbody workout programs including smash hits like Insanity, P90X, Hip Hop Abs, and many more.
You can try it risk-free for 14 days, before deciding whether or not you want to commit to a full membership.