Last Updated on October 21, 2020 by Sam Corbin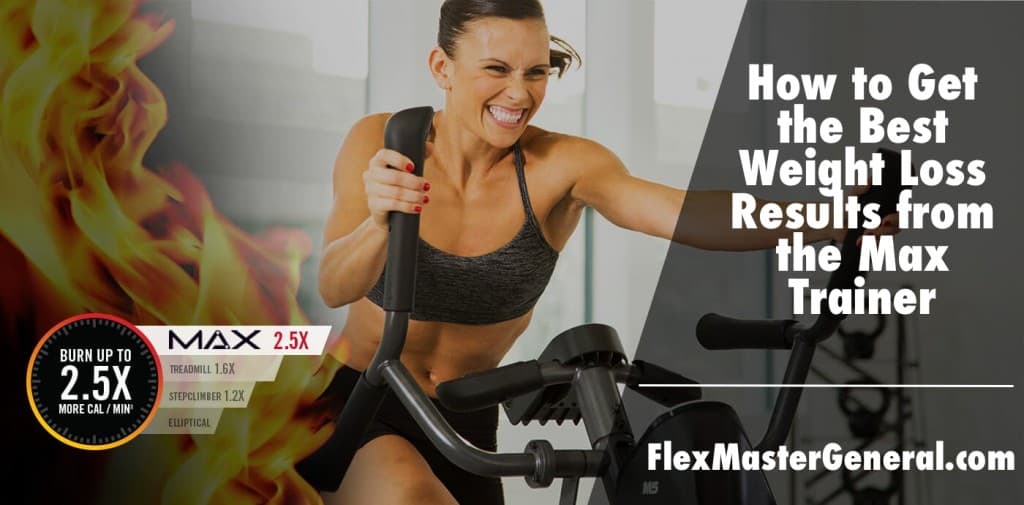 How often should you use the Max Trainer for weight loss? We all know life is busy these days – between caring for a family, work, and just the typical day-to-day stresses, it can feel almost impossible to find time to workout.
As a results, the weight can pack on quickly.
If this sounds familiar, don't worry – you're not alone, and it's not your fault. It just happens, and by the time you've decided to do something about it, weight loss can feel like an almost impossible challenge.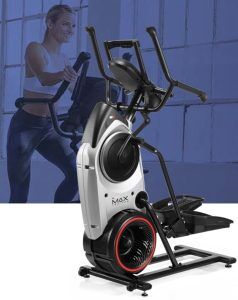 Who has time for 90 minute workouts these days? The good news is, though, you don't have to spend hours in a gym anymore to reach your weight loss goals!
Meet, the Max Trainer from Bowflex.
With this awesome workout machine, you can get an amazing full-body workout in under 15-minutes!
You may be asking yourself, how that is even possible. It's because of the amazing high-intensity interval training system (HIIT) they have built into the machine.
With their HIIT workout feature, you go hard for small intervals of time, and then you get a longer "rest" period. The cycle repeats, and the result is a fun, heart-pounding workout, that takes only 14 minutes!
Think you have 14 minutes per day to devote to losing weight?
I have seen some awesome weight loss results using my Max Trainer, and here's the routine I stick to:
Remember, for the best weight loss results you'll need to follow a good diet plan too – Bowflex actually includes a Max Trainer diet plan when you buy one!
3 to 4 Max Trainer Workouts per Week

14-Minutes per Workout Using the Max Interval Training System

(I Sometimes do 2 Intervals per Workout)
I Mix in Light Weightlifting, Which Brings My Workout Total to About 30 Minutes per Session
Ready to Finally Lose Weight?
With this in mind, let's dig a little deeper into the Max Trainer workout program, so you can learn more and see what this amazing machine is really all about.
See if if the Max Trainer is right for you with our full review.
Are the 14-Minute Workout Claims True?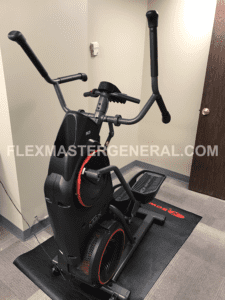 I put this 14-minute workout to the test, and I can tell you from experience that it has absolutely worked for me.
I have been consistently using my Max Trainer 3 to 5 times each week, and only for the 14 minutes, they advertise.
In addition to using the Max, I also do 15 to 20 minutes of light weight lifting. I also own a Bowflex bench and set of adjustable dumbbells, and all of this equipment is kept in my small office – another huge selling point of the Max Trainer.
Since using by Bowflex workout gear consistently, I have been able to drop about 10 pounds of fat, while also toning up and building muscle.
I didn't have a ton of weight to lose, so some people could probably expect to lose even more LBS. if they were following a consistent 14-minute Max Trainer routine.
How Does the Interval Training System Work?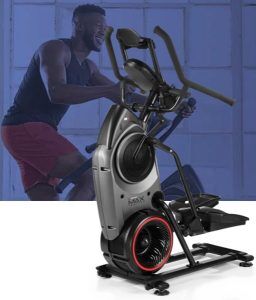 In order to take advantage of the 14-minute workouts, you will want to use their Max Interval workout, which takes just 14-minutes to complete.
I honestly really like this workout when compared to just going the same pace for 20 or 30 minutes. With their interval system, you do short bursts of intensity, followed by a slower cool down period. You alternate between 25-second bursts and 90 seconds of
With their interval system, you do short bursts of intensity, followed by a slower cool down period.
Basically, you alternate between 25-second bursts of going as fast as you can and then 90 seconds at a more moderate pace, until the workout is complete.
By the end of the 14-minutes, your heart rate should be up, you should be sweating, and you should absolutely feel like you just got a great workout in.
I typically can burn 300 or more calories during these 14-minutes, but it all just depends on what kind of shape you're in and how hard you want to push yourself.
As you get better at using the Max Trainer, you may even want to do two of the 14-minute workout back-to-back, for an added weight loss and caloric burn!
Bottom Line

So, to answer the question – YES, you only need to use the Max Trainer 14-minutes per day to see results.
This assumes you're using it correctly, and are following the built-in HIIT training system that Bowflex provides.
Of course, you can use it for more than 14 minutes too, and I do a couple of times per week nowadays, but your time on the Max Trainer will totally be up to you!
Ready to get started?
Resources